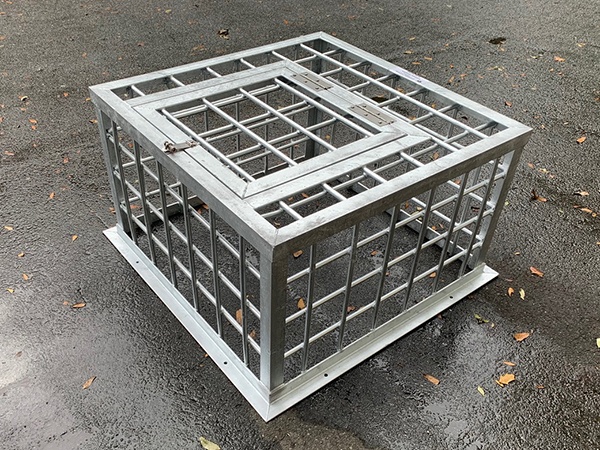 Trash Racks and Debris Screens are used to prevent floating debris from clogging stormwater outlet control structures. The principal goal is to trap material on the outside of the structure for easy removal. Trash Racks will collect any debris in plain sight to allow for regular maintenance and removal as needed. This eliminates debris collecting inside the structure leading to possible clogging and allows flow capacity to maintain its desired consistency while preventing any overtopping of the embankment.
All of our trash racks and debris cages are structurally sound with a long-lasting quality appearance. In addition, environmental Composites, Inc. products are designed to withstand the conditions of pond structures, including rough handling, high/low temperatures, and long-term weather exposure.
Please contact us today at (352) 343-3449 or reach out to us on our online contact form to learn more about trash racks and trash screens and how they can be used in your project.
Related Products - Trash Racks and Trash Screens