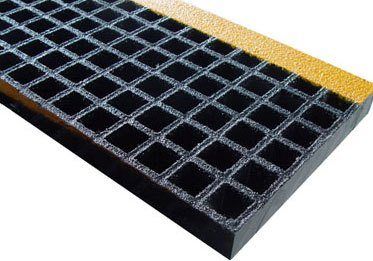 Environmental Composites Fiberglass Molded and Pultruded Stair Treads provide a maintenance-free product that is engineered for strength, durability and corrosion resistance. Our stair treads include a high visibility safety nosing and a gritted non-skid surface. We will cut to size or ship in 12 Ft lengths for easy do it yourself cutting.
To view load data for our stair treads, click on a size and type below.
Deflection values are based on concentrated loads of 250 lb and 500 lb applied at the center of span. Span and deflection values are in inches. Max lb represents maximum experimental failure load.
Cover Placement for Wood and Concrete Treads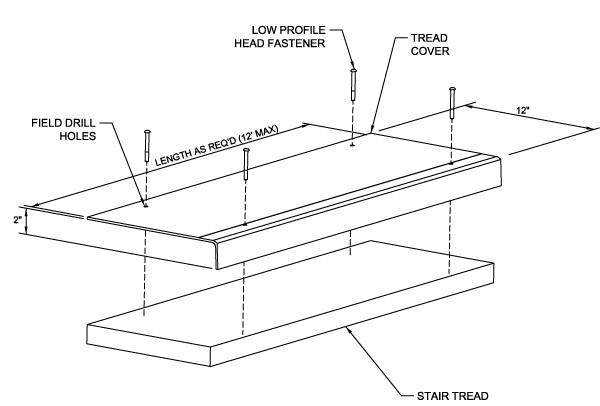 Cover Placement for Stair Tread Grating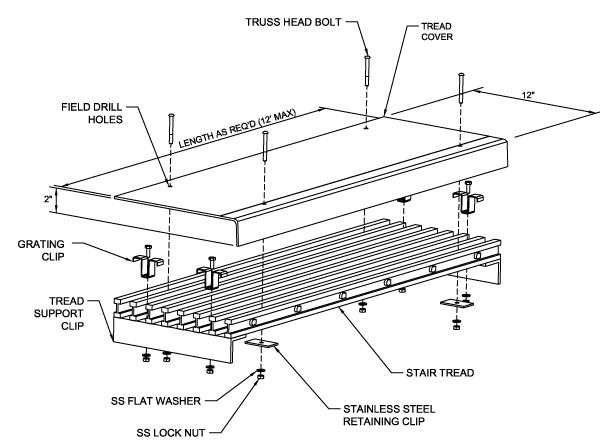 Related Products - Fiberglass Stair Treads & Stair Tread Covers