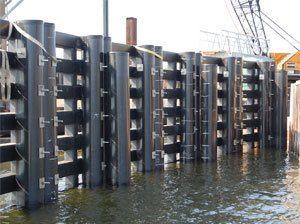 Environmental Composites, Inc is a leading supplier of pipe piling for your marine or dock project. Made from a protrusion process, these pipe piles provide high strength, versatile, and reliable product you can count on.
With long term durability and a high energy absorption, our pipe piling is the preferred choice for your project, specifically when compared to wood, steel, or concrete.
Additionally, our pipe piles are lightweight, will not rot, will not succumb to marine life, and have a very low electrical conductivity.
Please contact us today at (352) 343-3449 or reach out to us on our online contact form to learn more about our pipe pilling and its role in your future marine or dock project.
Related Products - Pipe Piling