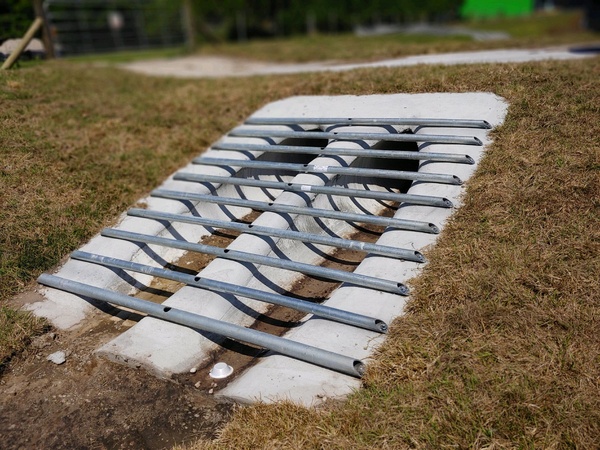 ECI manufactures Mitered End Section (MES) galvanized steel pipe grates for round or elliptical concrete (RCP), and corrugated metal (CMP) mitered drainage pipes as specified in FL DOT Design Standards Index 273. Rebar frames are also available. ECI has the fastest lead time in the industry!
ECI assures that you will not have your pipe grates rejected when you are ready to close your project. All of our MES Pipe Grates are fabricated with A53 Grade B Domestic Galvanized Steel Pipe to meet FDOT'S strict requirements for this product.
If your concrete has already been poured, ECI will be happy to supply you with 5/8″ x 3-1/2″ Galvanized Steel, Domestic, Wedge Anchors in place of the Rebar Bolt Frame.
ECI also carries an inventory of Pipe Connector Straps. Order today. Ship today!
Please contact us today at (352) 343-3449 or reach out to us on our online contact form to learn more about MES Pipe Grates and how they can be used in your project.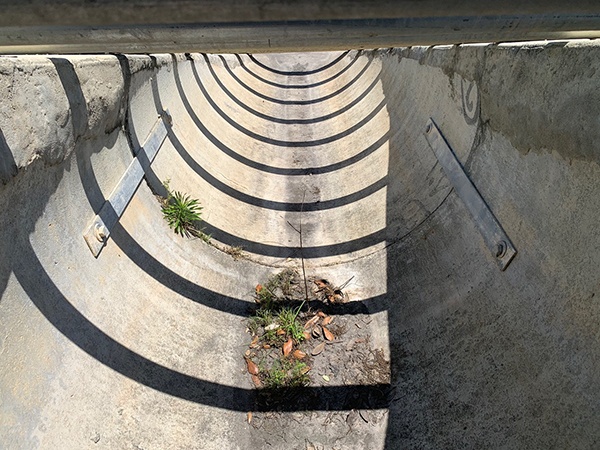 Related Products - MES Pipe Grates