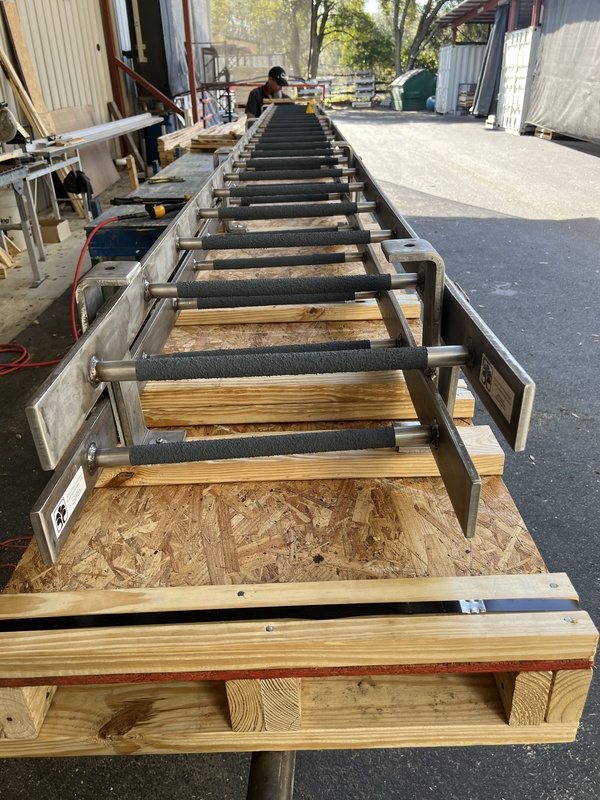 Environmental Composites, Inc. is a leading innovator in the industrial fiberglass ladder industry. Our fiberglass ladders and ladder cages are designed to be mounted on the sides of tanks and buildings within a wide range of industries. Even in complete immersion applications, fiberglass has outlasted its aluminum and steel counterparts, providing little or no maintenance in the process.
There are a variety of ladder styles and options including:
Wall Mount Ladders
Base/Floor Mount Ladders
Walk-Through Ladders with Return
Side Mount Cage Systems
Walk-Through Cage Systems with Return
All ladders are fabricated per your specifications and requirements. Our FRP ladders are fabricated in safety yellow with slip resistant gritted or fluted rungs.
All products are corrosion resistant, maintenance free, lightweight, non-conductive, and up to OSHA and ANSI standards.
Please contact us today at (352) 343-3449 or reach out to us on our online contact form to learn more about how our fiberglass ladder and ladder cages can be used in your specific project.