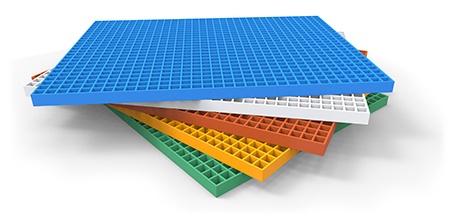 Fiberglass Reinforced Plastics are made up of synthetic resins that are thermoset (a process that permanently sets material using heat) and fiberglass. Usually pliable, malleable or liquid before being cured, thermoset resins are then designed to be molded into their final desired shape. Once hardened and molded into their final shape, these resins cannot be reheated or melted and shaped differently.
Fiberglass Reinforced Plastics are lightweight and exceptionally temperature resistant, but when it comes to resisting corrosion from weather and the elements, Fiberglass Reinforced Plastics really stand head and above any other material.
The application and processes for the final product depends on the type of veil and type of glass selected. You'll want to choose materials that are most wind resistant, water resistant and corrosion and temperature resistant.